---
THE TREASURES IN SIENA'S MUSEUMS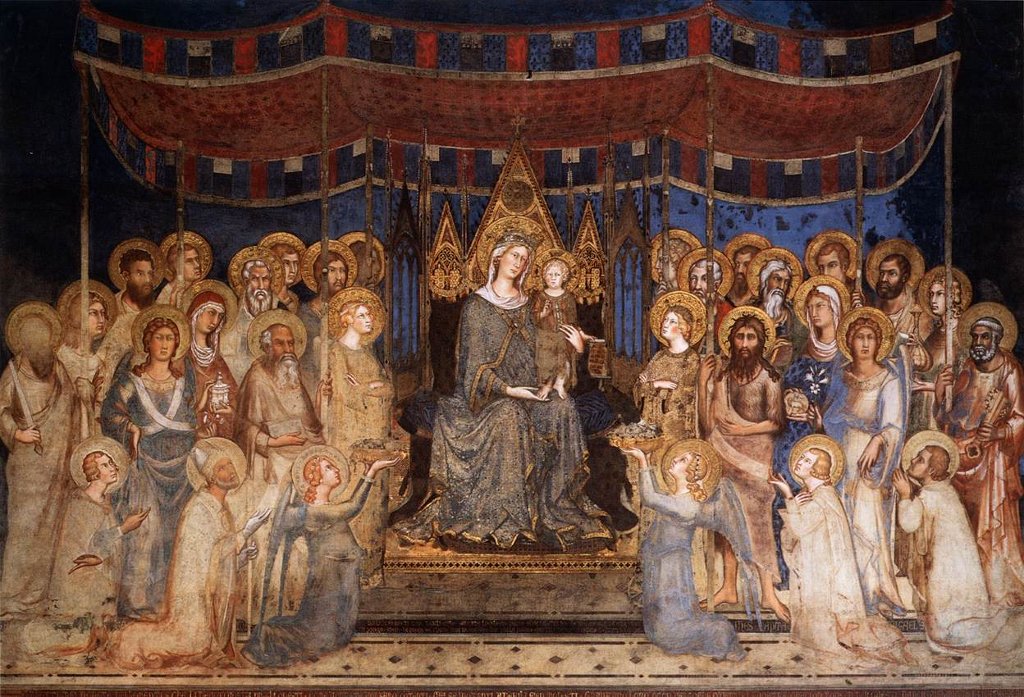 The museums of Siena are treasure chests and make it possible to retrace the artistic history of the city from the Middle Ages to the seventeenth century.
---
Complex of the Cathedral of Siena: the religious spirit of the city.
With the combo ticket it is possible to visit the Duomo (Cathedral), the Crypt with the wall paintings from the thirteenth century and the Museum of the Duomo that preserves the works that once used to decorate the Cathedral such as the impressive stained glass-window of the apse and the Maestà (Virgin Mary in majesty) by Duccio di Buoninsegna. The visit to the museum allows the climbing on top of the Facciatone (the façade of the so-called "New Cathedral") from which it is possible to enjoy a breathtaking view over the city; the Baptistery with the panels by Jacopo della Quercia, Donatello and Ghiberti for the baptismal font.
The Oratory of St. Bernardino: Small jewel that very few people know. The heart of the museum is the room where the brothers gathered, decorated with the paintings by Sodoma and Beccafumi, both protagonists of Mannerism in Siena.
---
Municipal Museums of Siena, history of the city's institutions.
The Palazzo Pubblico of Siena: It has been the government palace of the city since the 1300s. Its monumental rooms tell about political and civil ideals of Siena in the fourteenth century that are still valid today. Works that decorate the rooms can be found in every art history book: the Virgin Mary in majesty by Simone Martini, the Good Government by Ambrogio Lorenzetti, and more recent history with the Hall of the Risorgimento.
Santa Maria della Scala Museum: From hospice for the pilgrims and orphanage for abandoned children to hospital to treat the sick ones. The heart of this museum is the Pilgrims Hall, where a cycle of frescoes of the 1400s depicts the tasks carried out by that institution. We will then go down to the basement, where the brotherhoods used to gather and where the archeological museum and the mysterious mass grave are located.
Golden glows, Pinacoteca Nazionale of Siena. This museum houses the highest number in the world of panels on a gold background. A journey through sienese painting from the 1200s to the 1500s that will introduce you to the most important painters of Siena and beyond. Among them: Duccio di Buoninsegna, Simone Martini, the Lorenzetti's brothers, Pinturicchio, Sodoma and Beccafumi.
DURATION: 3-6 HOURS
Recommended Posts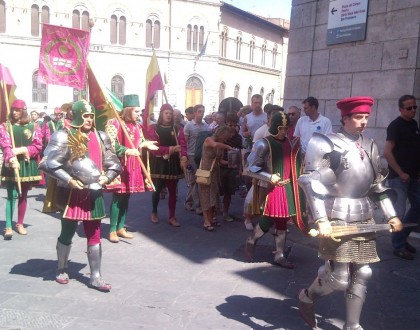 December 16, 2015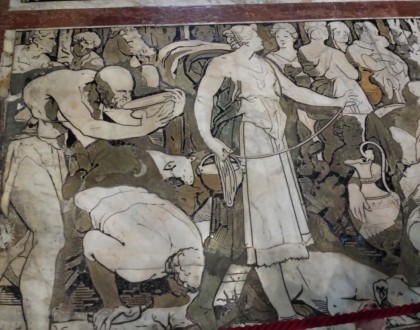 December 16, 2015