---
PALIO, THE ESSENCE OF SIENA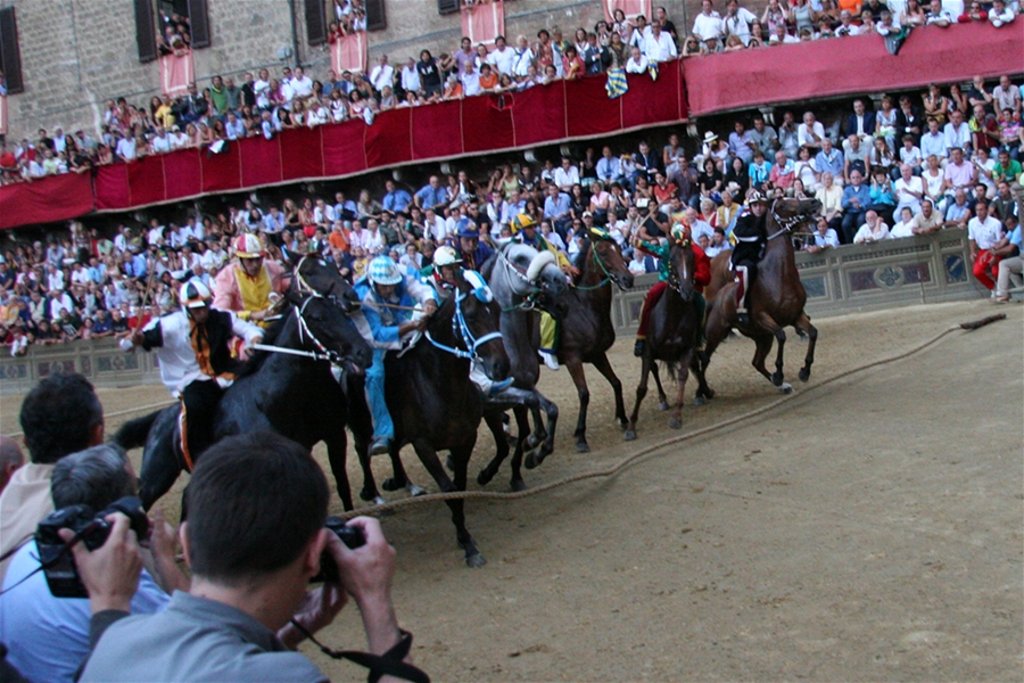 The Palio is the famous horse race dedicated to the Virgin Mary that takes place in Siena twice a year, on July 2nd and on August 16th in Piazza del Campo. The prize, the Palio, is a long silk painted cloth. The Palio is a very old tradition, mentioned in documents since the thirteenth century.
Siena is divided into 17 contrade (districts), but only 10 of them may join the race.
Who comes to Siena during the days of the Palio witnesses the city changing into another one: the colors of the flags, the rolling of the drums, the singing of the members of the contrade, the joy and the tears.
Time is like suspended and the city enters into another dimension.
To learn about the Palio means to deeply understand the essence of the city.
During this tour I will explain the places of the Palio, its mechanisms, its rites and what's behind the scenes.
To fully understand why the Palio is so important for the senesi people, I suggest the visit of a contrada where the Palio is prepared and lived "all year around" by its members. We will visit the oratory and the museum with the trophy room, the costumes worn for the historical parade and the drums. It will be a captivating visit! The visit of a contrada has a fee.
DURATION: 3 HOURS.
Recommended Posts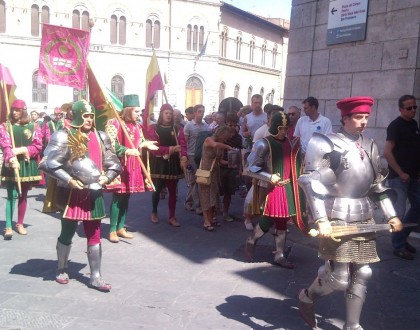 December 16, 2015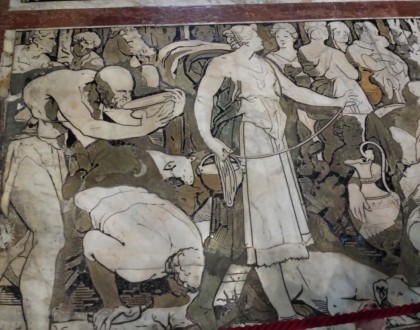 December 16, 2015